We all know that adding Essential Oils into soaps can enhance our experience while using them, either it is because of their fragrance or because of their therapeutic properties. But what exactly are the benefits that each of the different essential oils gives us?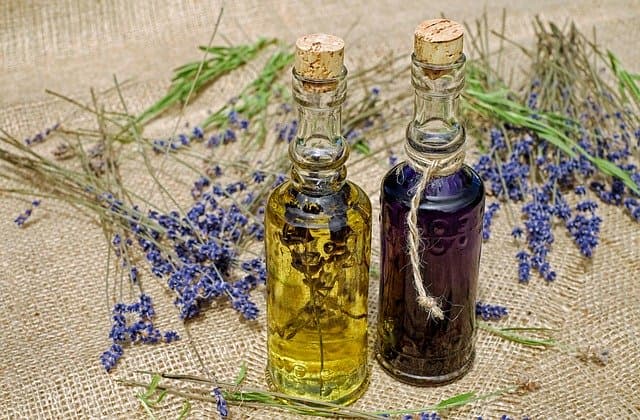 Lavender essential oil is versatile and is popularly used in aromatherapy. This oil is distilled from the plant Lavandula angustifolia. The oil promotes relaxation by treating anxiety, beating stress, and is also helpful for curing depression, insomnia, nausea, and even menstrual cramps. All these lavender essential oils use makes it a multipurpose oil that can detoxify the body. The primary lavender essential oil benefits are anti-fungal, antibacterial properties of the oil.

Production:

Pure lavender essential oil is produced through steam distillation. This generates a greater amount of oil compared to other methods due to the reduction of polar compound loss. Harvest of lavender blooms is typically around June. Lavender flowers are compacted into a still. Fewer air pockets in the still result in greater oil yield. A boiler is then used to steam the bottom of the lavender flower-filled still at very low pressure. The lavender flower pockets containing oil are broken from this heating process and a pipe of cold water is run through the center of the still. The hot lavender oil vapor condenses on the cold pipe with the cold water and is collected into a holding tank where it is allowed to settle. Due to polarity and densities of the water and oil, these two will separate in the holding tank whereupon the water is piped out, leaving just lavender essential oil.


The name "lavender" originates from Latin verb "lavare", which means "to wash".


It was an important part of bathing rituals in ancient Rome because of its disinfect and antiseptic properties.


When the lavender plant is already mature, it no longer needs water. It can survive drought.


There are more than thirty different species of the plant but they most all have the word lavender in their name.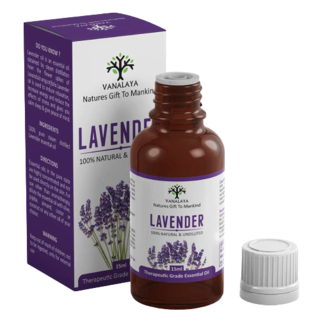 Breathing in Lavender reduces anxiety in people.


A combination of sleep hygiene techniques and lavender essential oil therapy has helped people get a better night's sleep than sleep hygiene alone.


It is a good natural insect repellent.


It has antiseptic and anti-inflammatory properties, which can help to heal minor burns and bug bites.
Lavender essential oil is the perfect solution for when you want to unwind at the end of a long day. Visit our online store to explore more!.