The aroma of lemongrass oil is extremely strong. Most people find the aroma attractive. Lemongrass and lemon oil are completely different essential oils—although both have a lemony scent. While lemongrass oil is steam-distilled from a species of grass, lemon oil is cold-pressed from lemon peels. They also have different chemical make-ups. In addition, lemon oil is phototoxic, while lemongrass is not. 


Lemongrass Essential oil is an extraction prepared from the stalks and leaves of the lemongrass plant. Since it has a strong, citrus scent, it finds its usage in uplifting mood and treating cough and cold. There are several Lemongrass essential oil benefits for health such as reduce high blood pressure and also provide relief from digestive issues.


Good for curing skin issues


Relives symptoms of nausea


Relieves digestive problems


Controls cholesterol levels


Regulates blood sugar


Relieves pain


Strengthens hair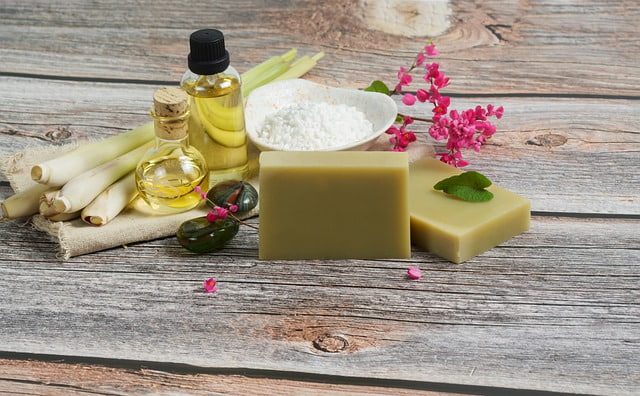 For skin issues: Lemongrass essential oil benefits for skin issues are well-known. Few drops of Lemongrass essential oil along with aloe vera gel when applied on the skin is a remedy for acne, and it also cleans the pores of the skin.


As a deodorizer: It can be used as a deodorizer or air freshener by adding to water and spraying it in your room or by using a vaporizer.


For Hair: There are many lemongrass oil benefits for hair. If you have hair fall or itching in your scalp, then you can massage a few drops of the oil into your hair and rinse it. It will leave your hair shiny and free from odor. Ensure to dilute lemongrass oil with a carrier oil such as almond or coconut oil.


For Driving away Bugs: There are lemongrass oil uses as a bug repellant since its geranial, as well as citral content, is high. It can be used to drive away mosquitoes by applying on skin directly.


For Stress Relief: There are also Lemongrass essential oil benefits for reducing anxiety. Pour 5 to 6 drops of the oil on tissue paper. The aroma diffuses to the environment and helps to reduce your tension and calms your mind.


Lemongrass essential oil is the perfect solution for when you want to unwind at the end of a long day. Visit our online store to explore more!.