Diwali is one of the most awaited festivals of the year. It is celebrated with a lot of vigor across the country. Exchanging gifts is the best part of the Diwali celebration.  So if you are looking for the best Diwali Gift Ideas scroll down for more.
Chocolates soothe our hearts and are the key to happiness. A beautifully packed and an arranged chocolate box is the best gift to make someone's day a great day! Picking up chocolate for someone and going through the entire taste testing is a true joy. An irresistible chocolate hamper that will sway the mood of the receiver.
Artisanal Bisks And Classic Truffles Glass Platter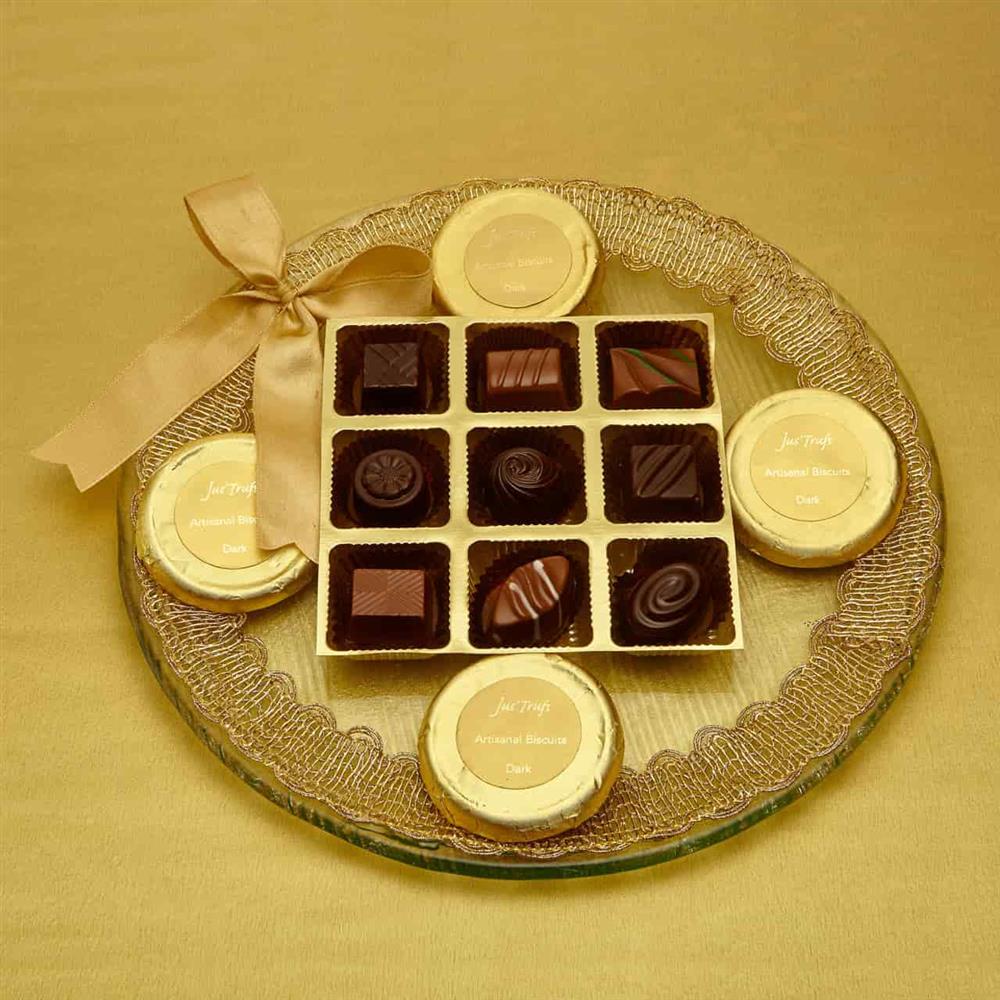 Unique Glass Platter contains 9 Classic Truffles in flavors like Heavenly Milk, Almond, Bittersweet Dark, Mandarin Surprise and 2 Artisanal Milk Chocolate Coated Biscuit and 2 Artisanal Dark Chocolate Coated Biscuit. Suitable for gifting, and reusable box.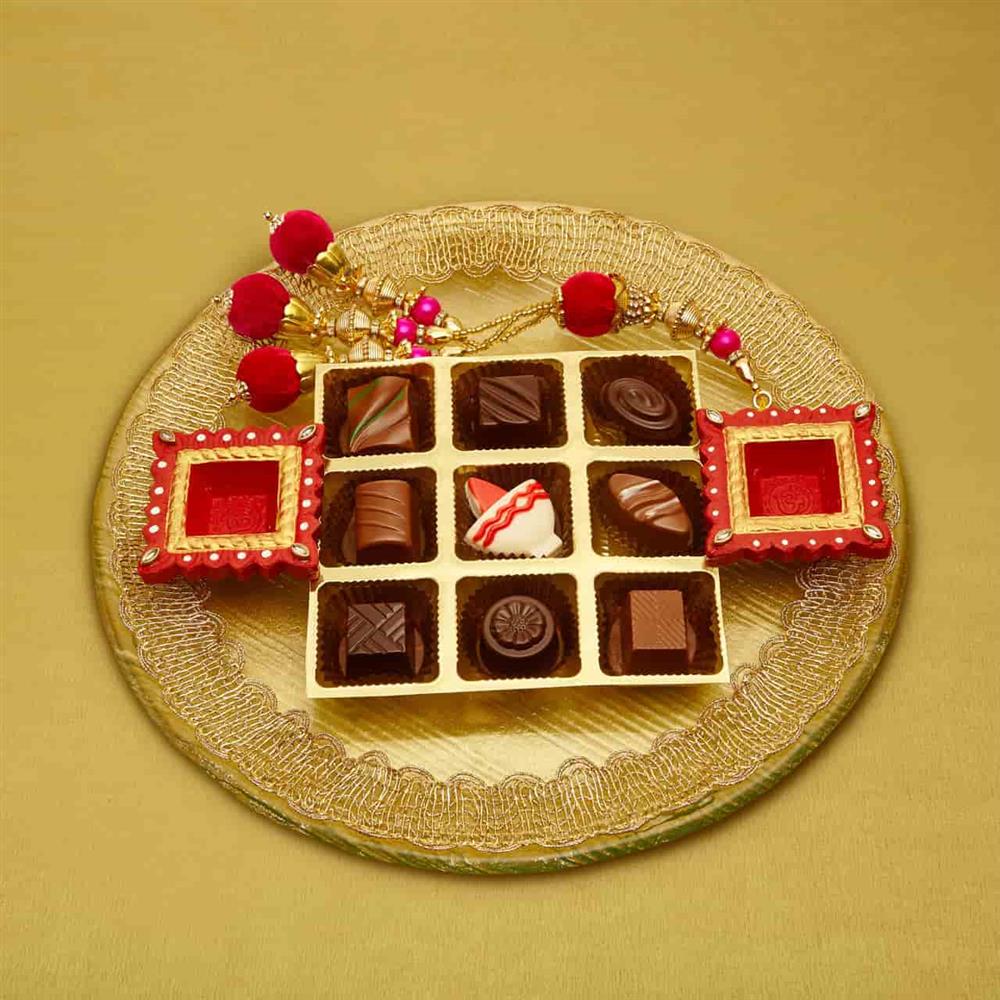 Gift this elegantly designed glass platter filled with 9 Classic Truffles, our favorite assortment of Almond, Fruit n nut, Heavenly Milk, Bittersweet Dark, Orange Duet with two Diya's to your loved ones. Chocolates are completely eggless, and except for the chocolate-coated biscuits, are also gluten-free. Some of our truffles and all of our dark chocolate bars are vegan. Check out all our chocolate collections at our online store.
Worried about the Wax stains all over the place after lighting the candle?. These reusable candleholders avoid the aftermath of burning a candle. The dripping wax gets accumulated in the holder without leaving a trace of anything behind. This festive season, light up your home with our Tealight Holders.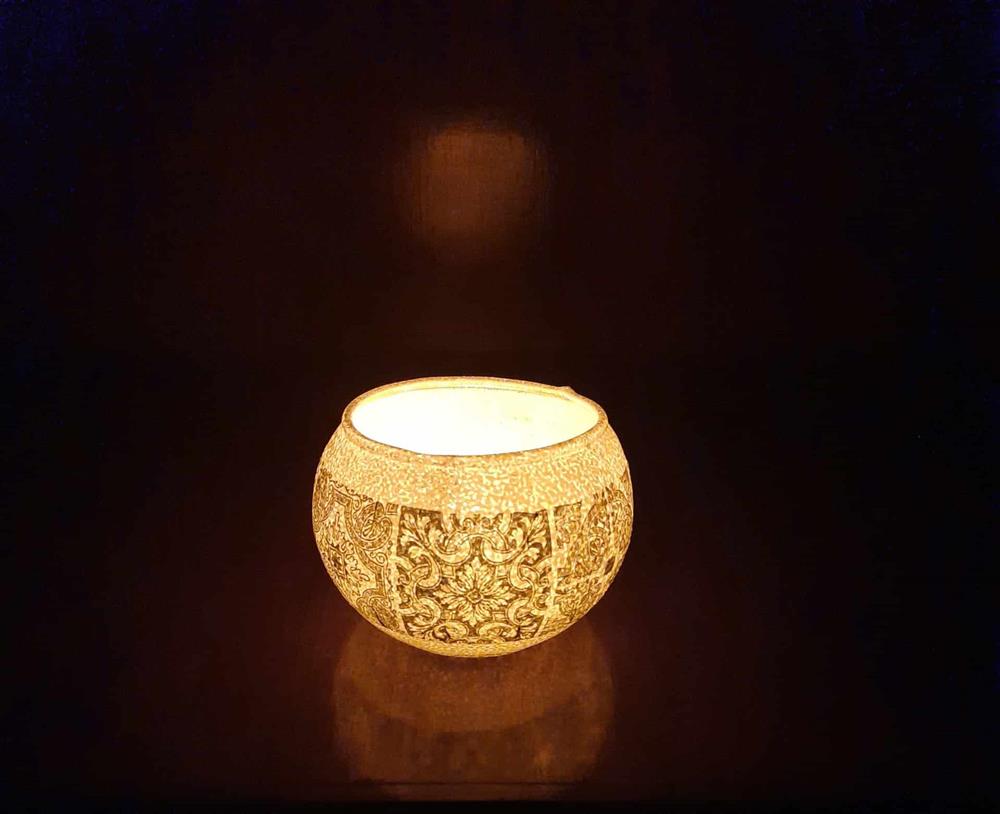 A tealight holder for lighting any space. This type of holder brings out the magic of multiple effects while being lit. You will be able to relish the beautiful light, also makes a good gifting option during festivals and for return gifts.
Terracotta Tealight Holder (Yellow)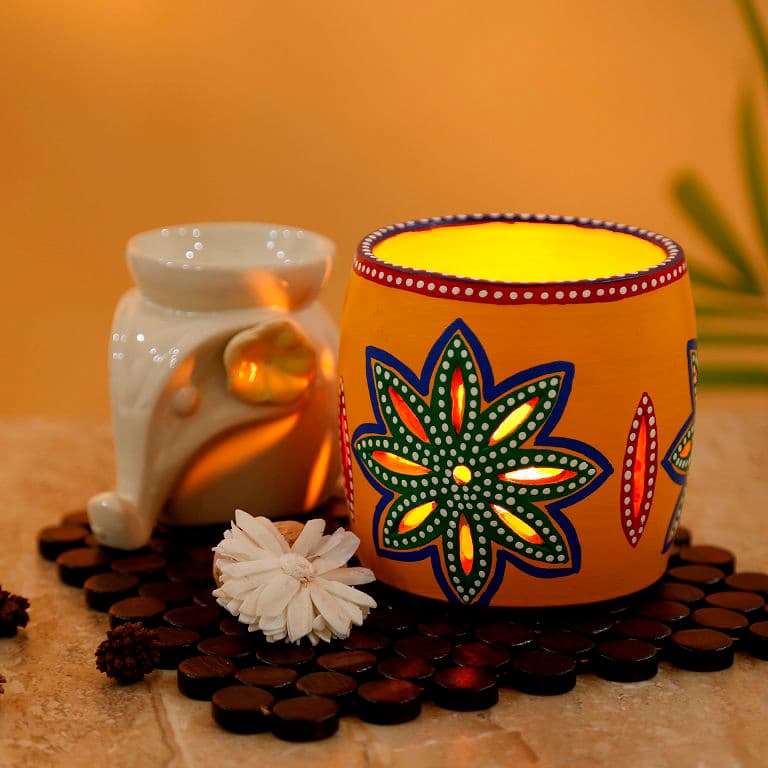 'The Glowing Barrel' is a cylindrical barrel-shaped tea-light holder that also doubles up as a tasteful tabletop accessory. Embellished with detailed floral cut-work, the rich sunlight yellow of this tea-light holder is hand-painted and enhanced with contrasting bright reds, blues, greens, and whites. It looks stunning when the tea-light is lit and the light falls softly through the cutwork, making delicate formations and radiating off the earthen colors. These candleholders come in a wide range of styles and shapes. Visit our online store for more options.
lanterns are a pleasurable sight that is seen during the auspicious festival of Diwali. Every year on the Festival of Lights, Indians light up their homes with Diwali lights and lamps to light up their homes and welcome Goddess Lakshmi.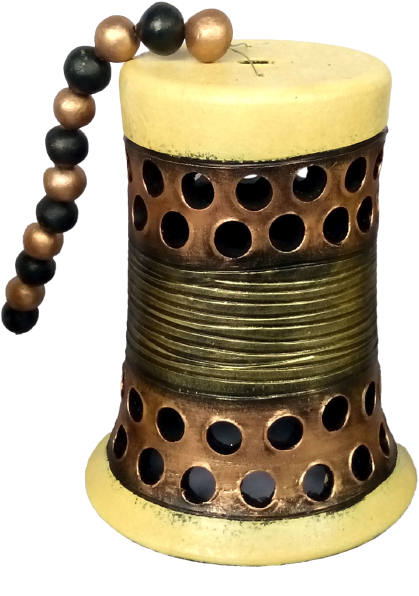 These beautiful and attractive hangings can be used for every purpose as they can match all types of decor. Hangings are considered to be one of the oldest art forms and can ornate your home in a very sophisticated manner.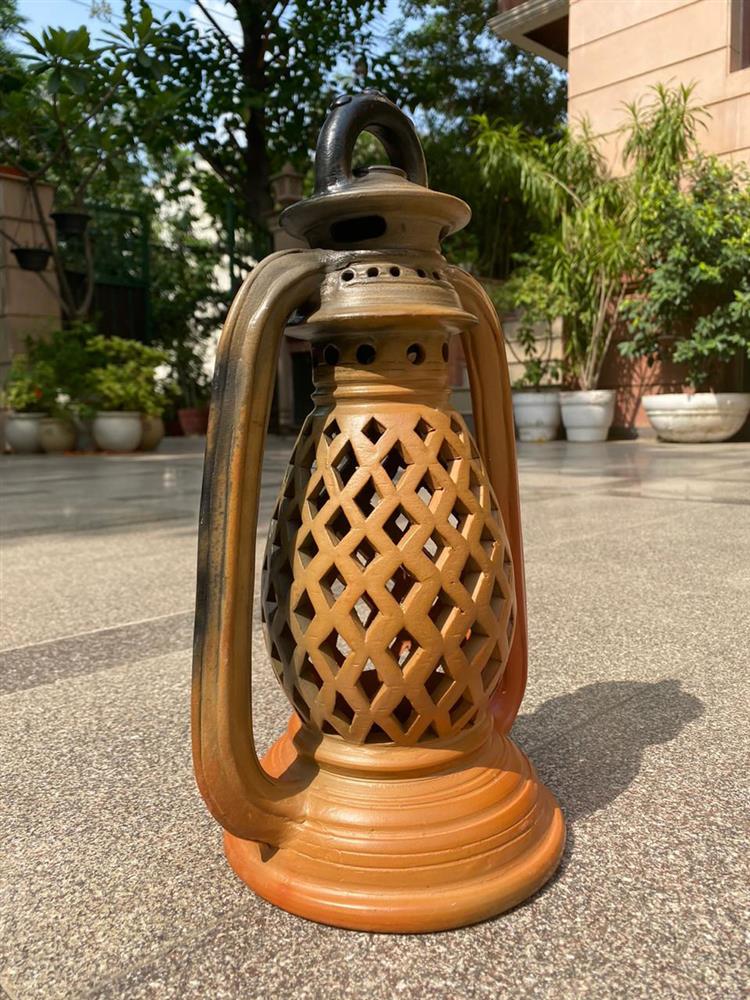 Beautiful Designer double-backed Lantern is made of terracotta clay, it's enriched with the passion and hard work of the potters. Handmade earthen clay Lamp for festive and home decoration. Forged straight out of the 18th century, feel a new ecstasy with this hand-made beauty. Designer Double Baked Lantern with fitting for the bulb.
Visit our online store for the perfect way to celebrate the festival with your loved ones!