Ghee is pure, natural, and farm-fresh cow ghee, made from desi cow's A2 milk by traditional Bilona method. Vanalaya Pure desi ghee is made from milk and is backed with a 100% satisfaction guarantee. The quality of our desi ghee is unmatched due to the long and slow clarification process.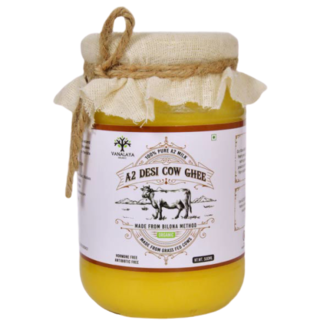 Pure Desi Cow Ghee is the perfect blend of nutrients for your health and mental peace. The nutritional value of the desi cow ghee made specifically from cow milk exceeds the benefits of any other ghee. Desi Cow Ghee is completely organic, machine, and chemical-free.
Desi Cow Ghee can be composed primarily of fats, but it also contains significant levels of vitamin A, vitamin E, vitamin D, and vitamin K. Many individuals think about fat as an unhealthy and unfit element to the diet but the body needs fat to function and stay fit. Omega-3s (monounsaturated fats) are one of the healthy forms of fat found in ghee in addition to other fatty acids such as butyric acid and conjugated linoleic acid, both of which have positive health benefits in our body.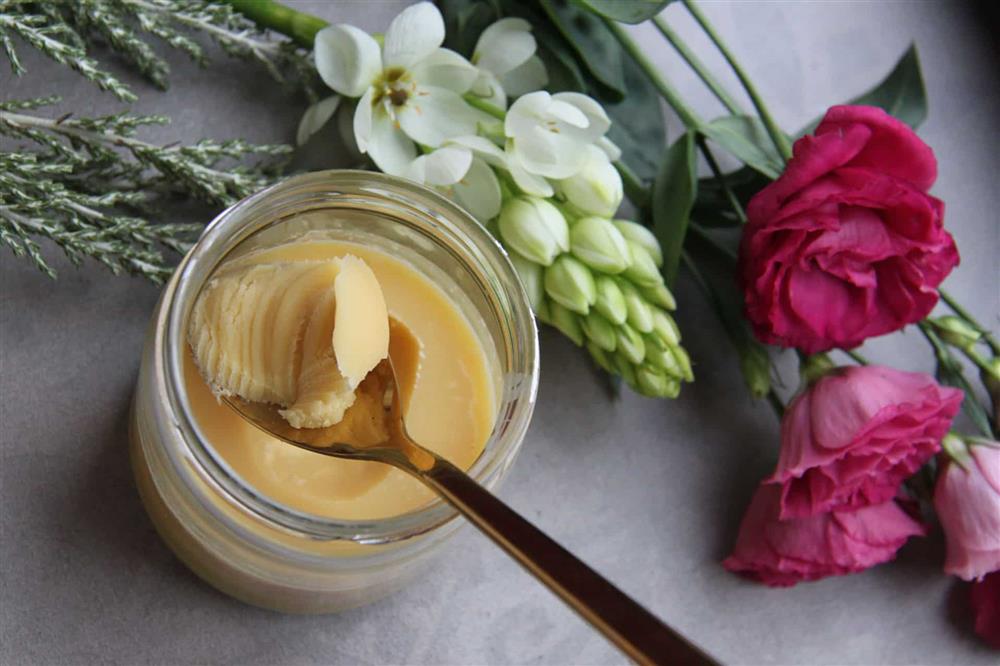 For Heart: The rich variety of fats in desi cow ghee can provide a healthy boost to the heart. To reduce your unhealthy cholesterol levels Omega-3 fatty acids can be helpful and can provide an energetic & healthy balance to your fat intake. Many people associate butter with fat and a decline in heart health but desi cow ghee is good. Also, moderate use of pure desi cow ghee can lower cholesterol.
Reduces Allergy: As desi cow ghee is dairy-free (all the dairy residue simmered off), those who cannot consume butter or lactose intolerant individuals are free to enjoy the flavorful treat of "clarified butter" in the form of desi ghee without worrying about the gastrointestinal problems that normally follow.
Eye Care: The significant levels of vitamin A in pure desi cow ghee make it ideal for protecting eye health. Netra Tarpan is a process of Ghee Eye Bath in an ayurvedic ritual where the eyes are bathed in warm and clarified butter called pure desi ghee. Antioxidants like Carotenoids help in neutralizing and eliminating the free radicals. This prevents macular degeneration and in the development of cataracts.
Boosts Immune System: One of the most important elements in desi cow ghee Butyric acid has also been linked to the stimulation of T-cell production. This is the heavy-hitting cells of the immune system in our body. Therefore, pure desi ghee can supercharge your immune system as one of its health benefits
Therefore, pure desi cow ghee is the elixir of life. Wecomart's Vanalaya ghee contains all these benefits. You can order pure desi cow ghee online with us.