Aromatherapy - When we burn candles with scents were are engaging one of our strongest senses-smell (olfactory). When you cut a lemon or smell flowers this is engaging that sense. This allows us to go back in time and think of pleasant memories we have associated with a specific scent. This also occurs with candles. Not only can scent trigger memories of places, people, and important events in our lives, inhaling the right essential oil fragrance can reduce stress, improve mood, increase energy, reduce anxiety and aid in a peaceful night's sleep.

Decor & Dinner & Daily Use - The flicker of candlelight has therapeutic benefits-it is calming, soothing, and relaxing. The glow of the flame eases the mind, engages the soul, and entices the spirit. When burning candles daily you will be able to see the benefits & Positivity in your house.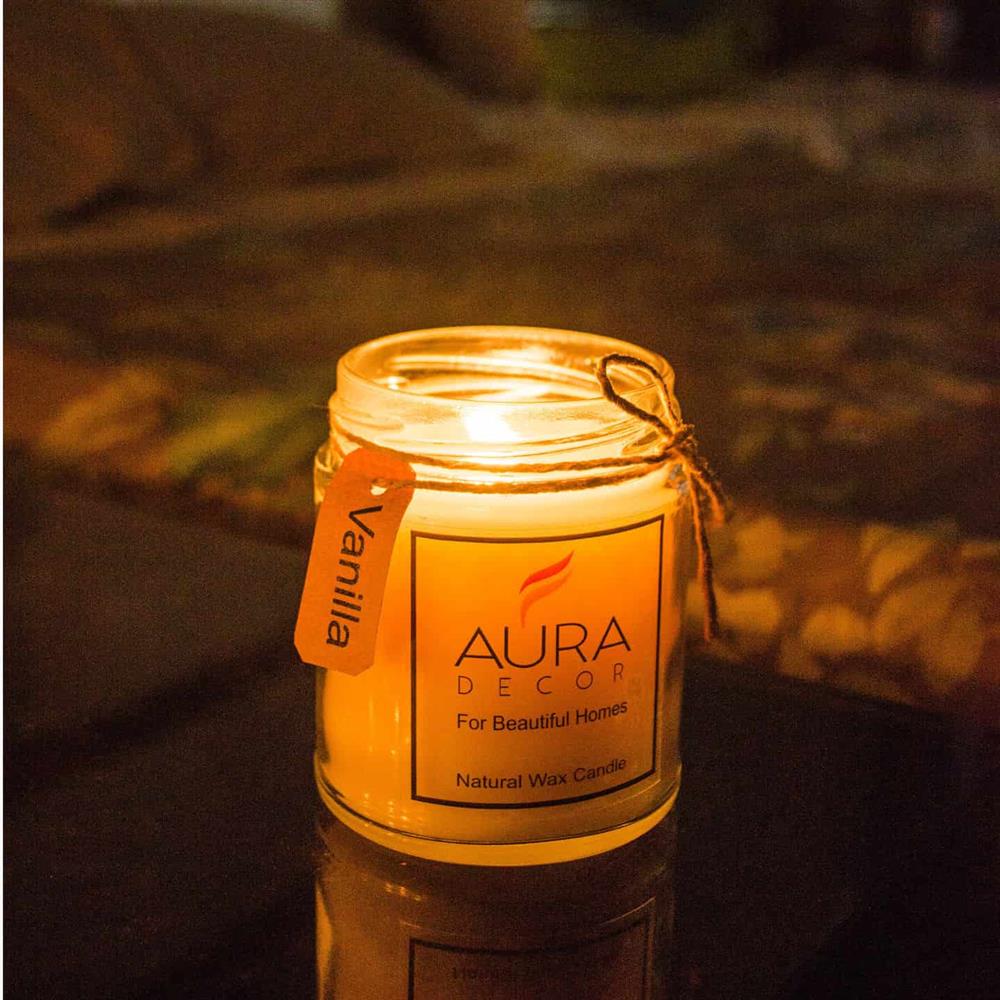 Reduces Toxins - Most candles are made with Paraffin wax which releases toxic chemicals into the atmosphere. Additionally, many of the fragrances that are in these Paraffin candles are synthetic and while they may smell good they are made with harmful chemicals. Our candles are made with pure soy wax a renewable resource. Soy wax burns longer and slower and is biodegradable. Our candles are also made with essential oils which are proven to be beneficial to health and are better for the environment. 

Scented Candles are like tiny miracles that can make your home warm and welcoming with their enthralling aroma and candlelight. The right fragrance can trigger your emotions, set the ambiance of a party, or just make you feel better. Earlier, having an electrical connection and a bulb was the sign of rich but now having high-end scented candles in your home is the new sign of luxury.

Here are the ways you'll benefit from burning candles


AMBIANCE & ATMOSPHERE: Candles are known for their soothing, healing properties and are often used by therapists, such as massage therapists, to create a peaceful ambiance in their therapy rooms. The sheer act of lighting a candle, its lovely flicker, and the gentle glow it creates, helps ease and soothe the mind. Give it a try the next time you have a stressful day: light a candle, watch the flame, and just breathe for a few minutes - even just 60 seconds can make a big difference.

CELEBRATION & ROMANCE: Whether you're lighting candles on a cake or setting a romantic candlelit dinner to celebrate your anniversary with your significant other, candles are a wonderful way to mark celebrations such as birthdays, weddings, anniversaries, graduations, retirement and so much more.



DECOR: Candles directly correspond with the element of fire, which is vital to feng shui. Ambiance and lighting are two essential building blocks of hygge, and there's no quicker way to infuse hygge than to light a bunch of candles. No matter how you approach interior design, candles add to your home decor.

MEDITATION & PRAYER: Lighting candles during meditation is a wonderful way to support your practice. There are many visualization exercises and manifestation techniques that involve focusing on the flame of a burning candle while sending your intentions into the universe. Candles are also used during prayer.

The fragrant glow of glass candles immediately fills the room with an inviting atmosphere. Decorative and creatively designed, the flare of the glass candle emits a dewy glow, perfectly complementing the underlying art of living. Check out a wide range of aromatic candles from our online store.