Calcium and iron are the two most common micronutrient deficiencies that most Indian suffers from.  In fact, India is leading the world in context to iron deficiency anemia with 50% of its population being anemic. The national family and health survey reflect that up to 53% of women are anemic most of them being adolescent girls and pregnant women. Low hemoglobin levels and osteoporosis are commonly seen problems in people in India today. Poor dietary practices and faulty food choices are to be blamed. Earlier such deficiency issues were most prevalent amongst the rural population but it is shocking to know that majority of the urban populations are also struggling alike.
Traditional Diet vs. Modern Diet
If you see our grandparents ate healthier food than what we eat today. Their diets contained a proper balance of all food groups. They used plenty of spices and herbs in their cooking. Indian spices and herbs are quite renowned for their health benefits.
With modernization and globalization, several of our staple foods were replaced by fancy junk and unhealthy fast food.  To top it up, time being such a luxury, people found it convenient to opt for easier and quicker ready-to-eat foods, packaged snacks, and processed foods.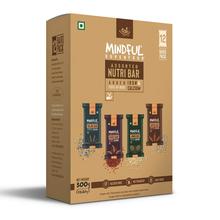 Changes in the trend
Of late people have begun to realize their folly and the majority of them are taking stringent actions towards improving their health. EAT Anytime is known for its innovation. Their energy bars, trail mixes, and protein cookies have already set a benchmark for health, taste, and nutrition.
Millets the Ancient Grains
Millets are not new to India. They were a staple food in many parts of India but with the advent of high yielding varieties of rice and wheat, the millets got side-tracked. Thus its economical cultivation and nutritional benefits were overlooked.
Millets are coarse grains like our Jowar, Bajra, Ragi, Sama, Korra, and many more. Today many people are adding Quinoa to their diets, without a doubt Quinoa is quite super on nutrition, but it is not indigenous to India like our millets.  Millets just like Quinoa are super packed with protein, fiber, vitamins, and minerals.
Millet bars come in 4 varieties: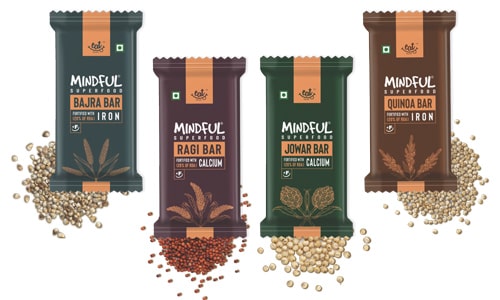 Who should go for these Millet bars?
Growing children – Replacing their sugar-filled candy or chocolate bars with some iron and calcium will do loads for their growth and development
Pregnant and lactating women – Calcium and iron are critical to young mother and to-be mothers. EAT Anytime Millet bars Along with a balanced diet can help keep both the mother and child health.
Women above the age of 40 – are at greater risk for iron deficiency anemia and osteoporosis due to calcium deficiency. Osteoporosis weakens the bones making them susceptible to pain and fracture. EAT Anytime Jowar and Ragi bars with their added calcium advantage are a must snack for them.
Athletes & sports enthusiasts – and also even people who regularly work out at the gym. Iron and calcium are needed for better functioning of muscles and nervous system. EAT Anytime Millet bars along with protein can make a perfect pre-workout snack.
A healthy outside begins with a healthy inside. You decide how your body is going to be by choosing what to put into it. Visit our online store for more nutritious bars.