Hair Fall is a major issue, almost all the ladies are sick and tired of counting the amount of hair they lose every day. Hairfall doesn't come alone, it is accompanied by other scalp issues which include dandruff, baldness, hair thinning, and greying. Onion juice helps in effectively optimizing hair growth cycle due to the presence of plenty of antioxidants which particularly works for boosting the functioning of certain enzymes that work together in preventing hair fall.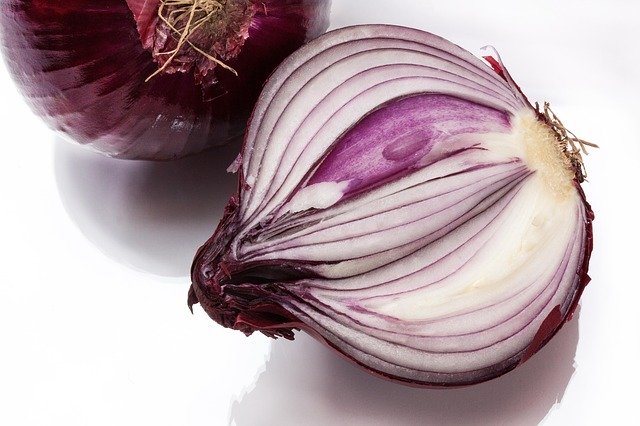 It is a magical oil for promoting hair regrowth. Using onion oil on a regular basis will effectively prevent and treat baldness. Benefits of Onion hair oil are listed below.
Onion is said to have an abundance of antioxidants that help in producing enzymes that stop hair fall. This is the reason why applying onion oil before taking a head bath is a safe option to prepare your follicles.


Onion oil contains high amounts of Sulphur which is a necessity of the hair to remain strong and combat breakage. The problems like the split end, hair thinning, graying, etc can all be overcome with this oil.


Also, Onion oil maintains the pH of the hair, thereby preventing premature fall and keeping the hair nourished.


Onion Oil can be used as a conditioner before shampoo to prevent dryness, giving shinier hair.


Onion has tendencies to create a hostile environment for bacteria, thus your scalp will be free of infections or dandruff for sure with this oil.


Directions to use Onion Hair Oil


Use a few drops of oil in your palm and massage it into scalp for good 15-20 mins. Let the oil sit in your hair for a few hours and then rinse it off with natural shampoo. Repeat the process every two days to enjoy the quick benefit. Onion oil can be mixed with any of your favorite carrier oil, like raw coconut oil to enjoy its double benefits. You can warm onion oil mixed with coconut oil and massage it all over your scalp and length. Keep it overnight and then rinse it well with organic shampoo. It will condition your hair, prevent hair fall, make your hair stronger, and also will boost hair regrowth.
Vanalaya's Onion Hair Oil is made of using the natural extracts. Check out our Onion Hair Shampoo and other hair care products at our online store.