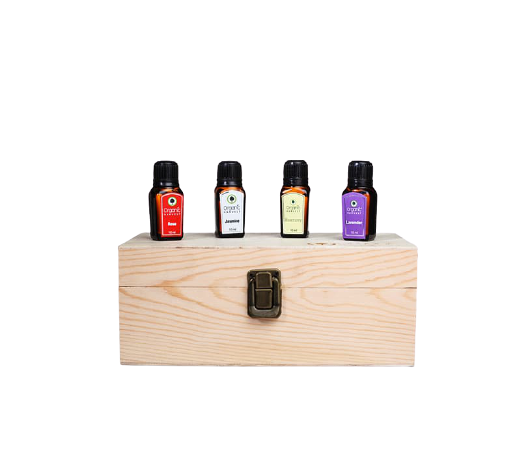 Anyone in the need of some aromatherapy will appreciate this amazing essence kit. It includes Rose Essential Oil, Jasmine Essential Oil, Lavender Essential Oil, and Rosemary Essential Oil. Essential Oil provides skin benefits as well as is great for relaxing the mind, soul, and body. This is a great gift for someone who is mentally going through a hard time, as aromatherapy will help them relax their mind and get some peace.
Best Seller Combo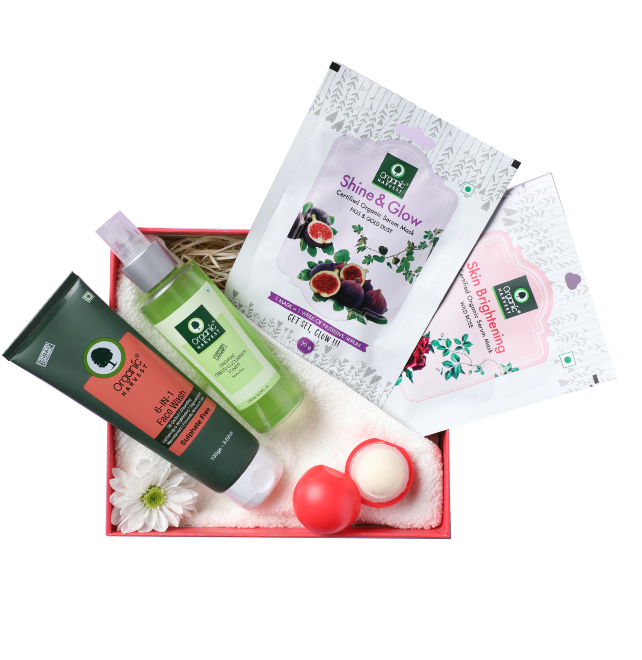 It's not every day you see a person who goes that extra mile for their skincare regimen. It has a 6-in-1 Face Wash that cleans your skin along with rejuvenating the skin, Green Cucumber Toner to minimize large and open pores, Pomegranate Lip Malm to provide hydration to your lips, Shine & Glow Sheet Mask, and Skin Brightening Sheet Mask to provide the extra hydration on super dry days. What else does a person need to give themself a great spa, at home?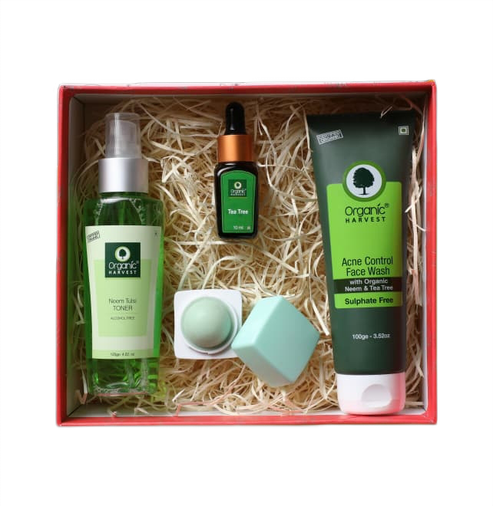 It can be really difficult to deal with skin concerns, especially acne. You can become a skin- fairy godmother, to someone by providing them Acne Control Kit. This box contains Acne Control Face Wash which fights acne-causing bacteria, Neem Tulsi Toner which will help in minimizing pores and further help in reducing oil produced, Tea Tree Essential Oil to improve the overall appearance of the skin, Green Apple Lip Balm to make your lips soft and reduce lip pigmentation.
Neem Rahasya Kit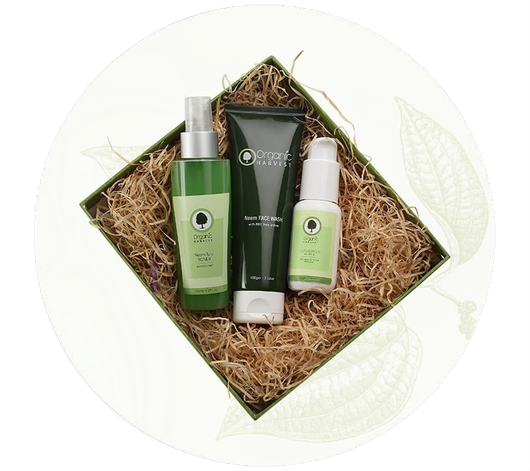 This is best to gift yourself or your bff, especially if you have oily skin. Neem is beneficial for the reduction of dark spots, blemishes, and any kind of redness on your skin. Neem Rahasya Kit contains Neem Face Wash which restores moisture and enhances the elasticity of the skin, Neem Tulsi Toner to provide moisture to your skin with additional antibacterial benefits, and Sunscreen with SPF 30 for sun protection.
Fresh & Glow Skin Care Combo Kit


This kit is for someone who if given a choice between some spa pampering or a day at the salon, she'd spell out S.P.A for you every single time. This kit contains Fresh & Glow Face Wash which removes impurities but does not strip your skin, Green Cucumber Toner to minimize large pores, Blush Shine & Glow Cream to provide the glow from with-in & Rose Lip Butter to provide hydration as well as a little tint to your lips.
So what are you waiting for? Go get your loved ones or yourself these amazing gift sets ASAP.