Gluten-free and high in protein, quinoa is best known for being a weight-loss-friendly superfood. It looks a lot like couscous but is more nutritious. It's also known as "gold of the Incas". Quinoa seeds come in many varieties and different colors. However, the white, red, and black seeds are the most commonly harvested for consumption. The most common 'white' quinoa takes the shortest amount to cook and has the mildest flavor and crunchy texture, while the 'red' quinoa is known to be rich in flavor and crunch. The 'black' quinoa, on the other hand, is the most flavorful and crunchiest, requiring the longest cooking time.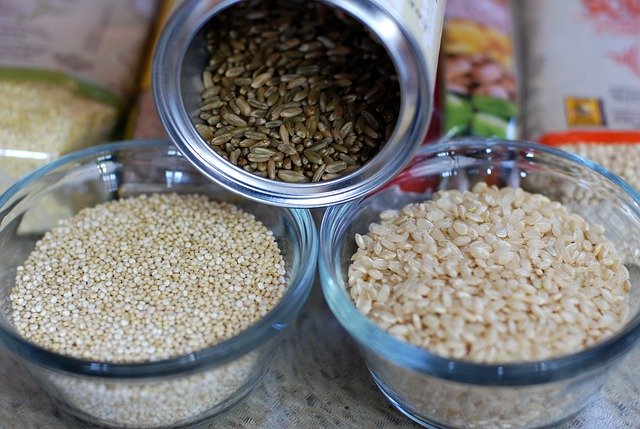 Quinoa is a good source of protein, fiber, iron, thiamine, copper, and vitamin B6. It is also considered to be an excellent source of phosphorous, manganese, magnesium, and folate. Therefore, the unusual composition and exceptional balance of protein and fat along with minerals, antioxidants, vitamins, and fatty acids make it a highly wholesome food.
Quinoa is Gluten-Free, Vegan, Low GI and high in Protein and total dietary fiber
Our Quinoa is hand-harvested from small sustainable farmers to provide a truly exquisite grain to your front door.
Quinoa is the Most Protein Rich Foods that one can eat and Quinoa Contains Twice as Much Fiber compared to any Grains.
It is gluten-free and recommended for individuals who are on a gluten-free diet.
Quinoa provides a higher amount of antioxidants than other common grains used in a gluten-free diet.
Quinoa and Weight Loss


With quinoa being an insoluble fiber, it helps increase the feeling of fullness, keeping you fuller for longer and aiding in weight loss. As it is also rich in dietary fiber and protein, it increases metabolism and reduces food cravings, thereby decreasing calorie intake. Substituting traditional grains like rice or wheat with quinoa could be a small change that will provide more protein and fiber and help reach weight loss goals.

Quinoa is considered to be the best alternative to rice due to its nutrient-dense characteristics and can thus be inculcated into a diet that meets all fitness and health goals. Buy this nutritious seed at our online store.