There are endless gifting ideas for everyone. Check out all our unique and fun gifting ideas that will make gift-giving easier.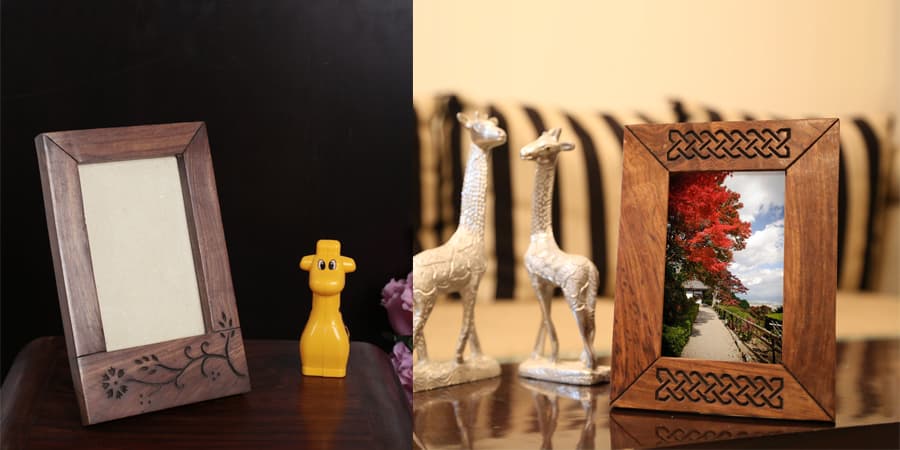 Craftbell's brown colored photo frame in Sheesham wood will definitely accentuate the beauty of your side table. This contemporary photo frame is made out of Sheesham wood and has a beautiful floral pattern engraved in black at the border gives it a very classic look. The photo frame can be placed anywhere in your house to complete the added touch of sweet memories.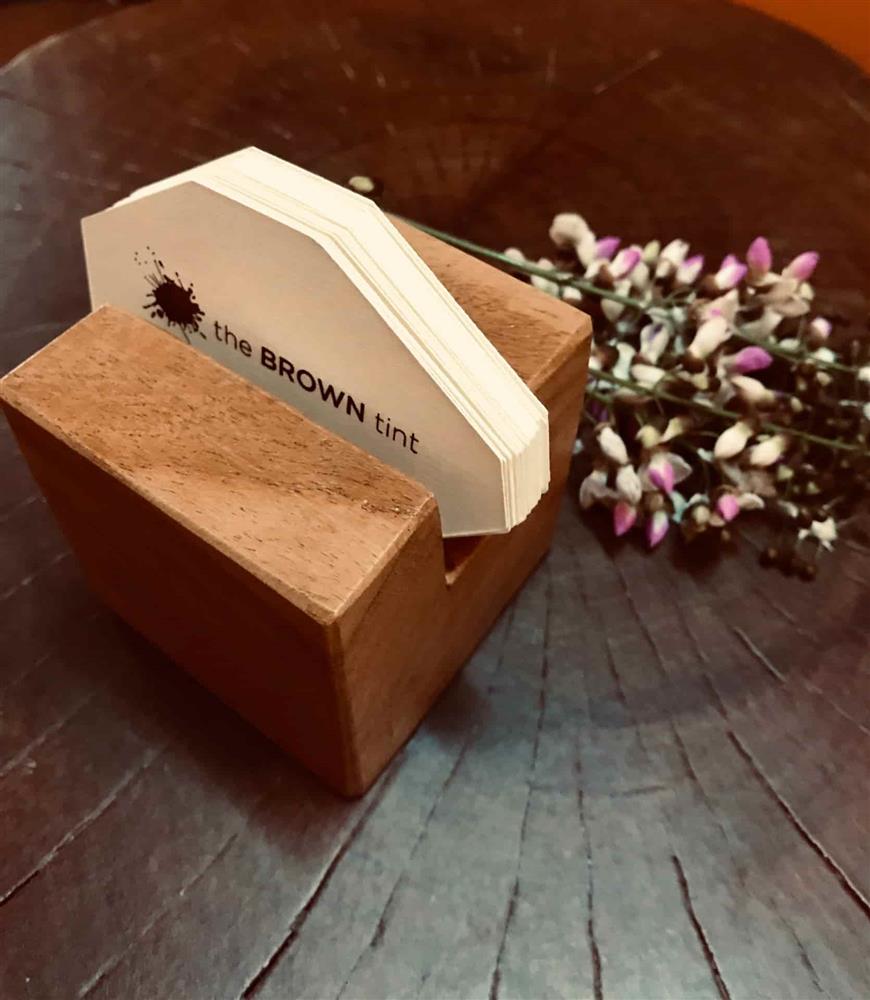 A solid wooden block slit at the center for a width of 1.5 cm to conveniently hold 30-40 Business cards. Having a tiny ladybug to decorate the business card holder is an option that you can choose. The wooden blocks are all upcycled and they are treated for termite before converting them into beautiful home or office decor products.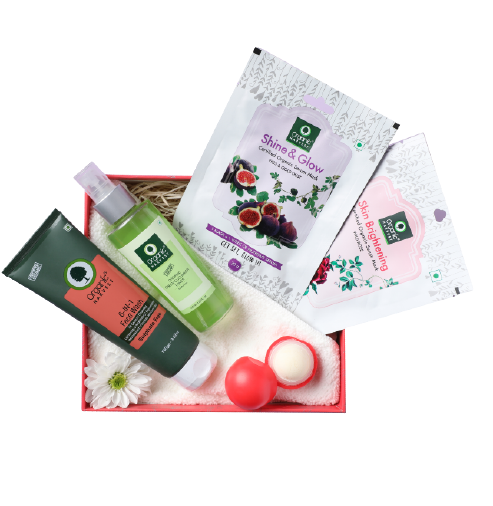 This combo features our best-selling products including 6-in-1 Face Wash, Green Cucumber Toner, Strawberry Lip Balm, Shine & Glow Sheet Mask & Skin Brightening Sheet Mask. 6-in-1 Face Wash removes impurities from the skin, rejuvenates and nourishes the skin. The Green Cucumber Toner removes excess oil and soothes the skin. The Pomegranate Lip Balm maintains nourishment and hydration of lips. Shine & Glow Sheet Mask gives an impeccable glow to the skin & contains antioxidants that fight the signs of aging.
Mini Soap Set In Nepali Handmade Box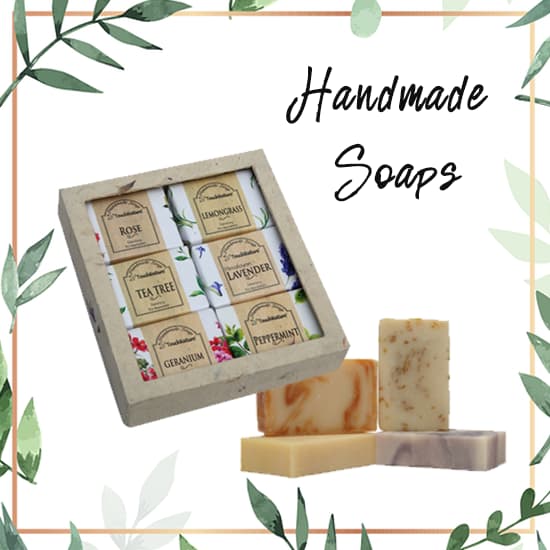 Lovingly in small batches to ensure high quality! Organic and natural ingredients combined with pure essential oils make it the gentlest and most moisturizing of all soaps. This set consists of 6 soaps of 50gm each. The scents are Lavender, Rose, Geranium, Tea Tree, Peppermint, and Lemongrass. Free of sulfates, parabens, animal fat, artificial color, artificial scent, or carcinogenic ingredients. These Handmade Soaps are 100% Handmade, 100% Natural, 100% Vegan, and 100% Biodegradable - you can use them to the last bit. Suitable for users who have eczema, dry or sensitive skin. Suitable even for babies.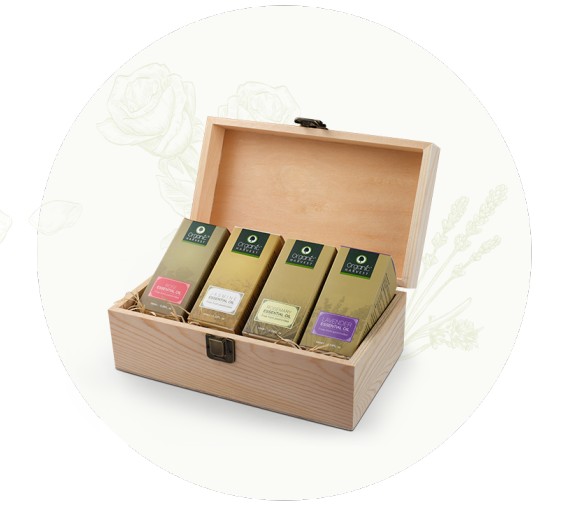 The Organic Harvest Essence of Aroma Kit contains Rose Essential Oil, Jasmine Essential Oil, Lavender Essential Oil, and Rosemary Essential Oil. These essential oils relax your body mind and soul. These essential oils are certified organic products made with plant-derived ingredients. Rose Essential Oil - Boosts mood & relieves stress and anxiety. Jasmine Essential Oil - Helps in stress relief and uplifts your mood. Lavender Essential Oil - Promotes a sense of calm. Rosemary Essential Oil - Stimulates mind & promotes positive emotional state.
These are some of the gifts to make your loved ones feel special. Check out other gifts from our huge collection at our Online Store.