Gifts have a special place in one's life and when it is about Valentine's Day, you possibly cannot let go of showering your partner with the best of trendy gifts.
Wooden Table Lamp With Frosted Glass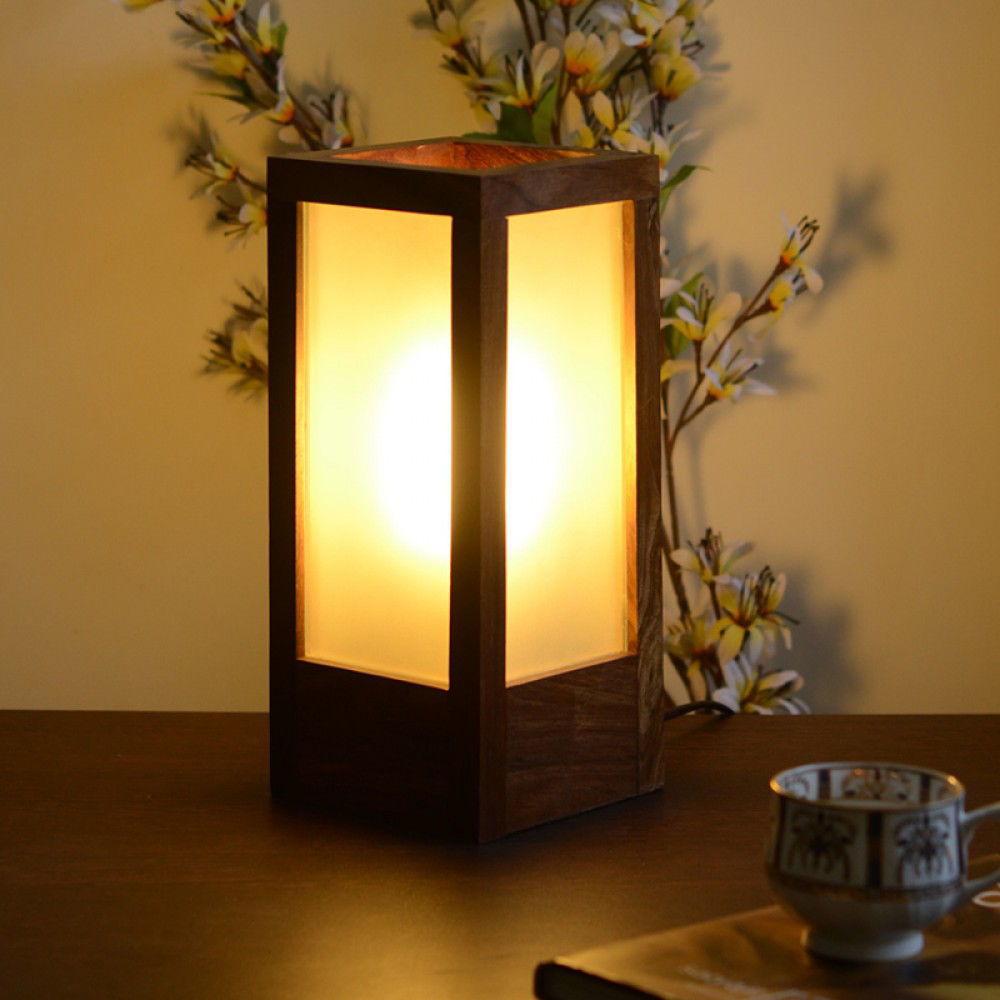 This beautifully designed rectangular lamp is made up of frosted glass and has a Sheesham wooden frame construction which gives it a modern appeal. Light emission from This frosted glass lamp casts a soft illumination in The surrounding which will elevate The elegance of your home, thereby adding charm to your home decor.
Material: BASE: Sheesham Wood, Frosted Glass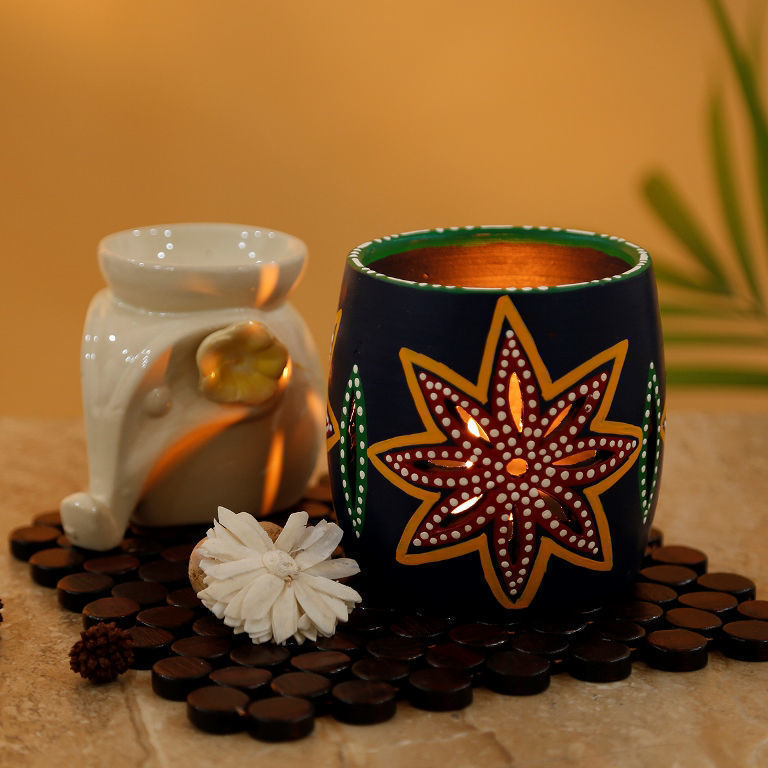 Delicately handmade in terracotta and skillfully hand-painted by craftspeople from the interiors of India, 'The Glowing Barrel' is a cylindrical barrel-shaped tea-light holder that also doubles up as a tasteful tabletop accessory. Embellished with detailed floral cut-work, the rich pastel blue of this tea-light holder is hand-painted and enhanced with contrasting bright reds, yellows, greens, and whites.  It looks stunning when the tea-light is lit and the light falls softly through the cutwork, making delicate formations and radiating off the earthen colors.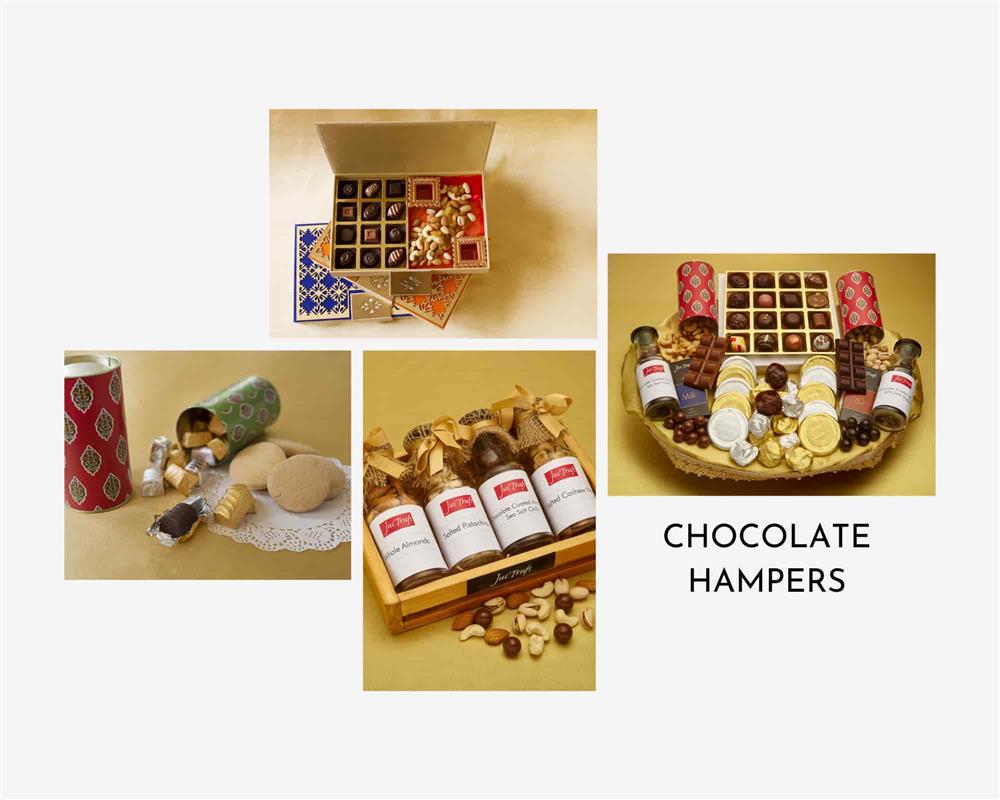 Chocolates are completely eggless. Some of our truffles and all of our dark chocolate bars are vegan. Chocolates are processed in a facility that also processes nuts and may contain traces of the same Enjoy our milk, dark and white selection with flavors like Ruby Raspberry, Jamaican Rhapsody, Dark Sinful Ganache, Sea Salt Ganache, Fresh Truffle, Rocher Noir, Cappuccino Ganache, Hazelnut Praline, Amande Pate, Marzipan Pistache, Double the Nuts, and Caramel Embrace.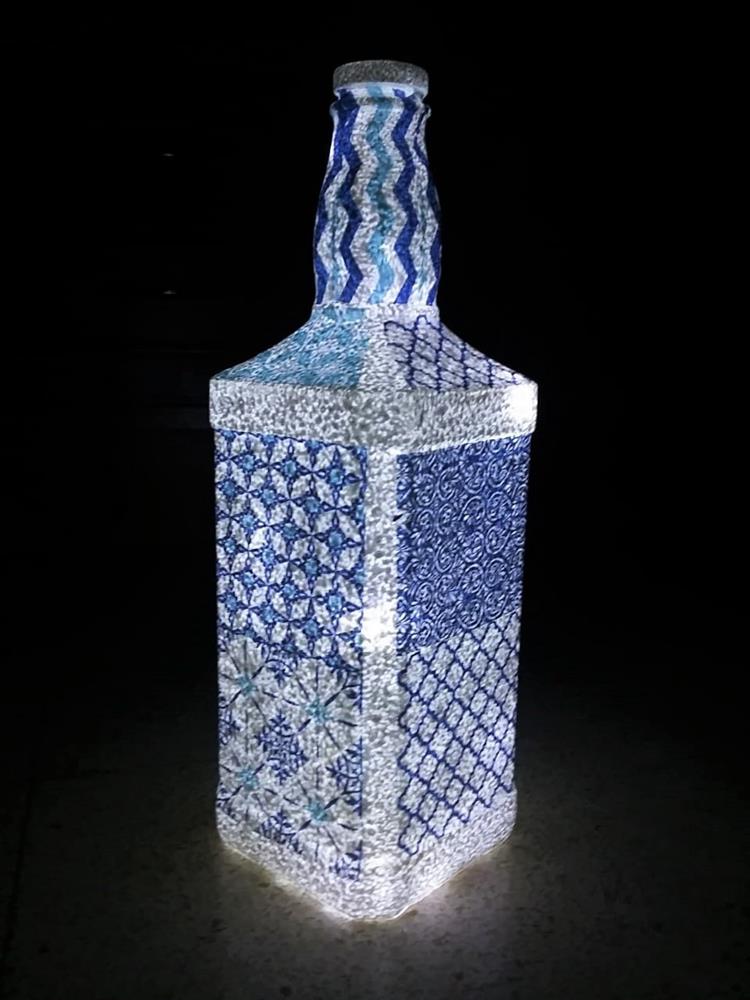 Blue Moroccan design on glass bottle decoupaged with white LED string lights. Glass bottle decorated with paper cutouts. It enhances the look of the object and its surrounding by making it livelier. Upcycled bottle, it looks good at the center of a dining table or lighting up space, can be used as bed lamp too as it comes with white LED string lights with battery.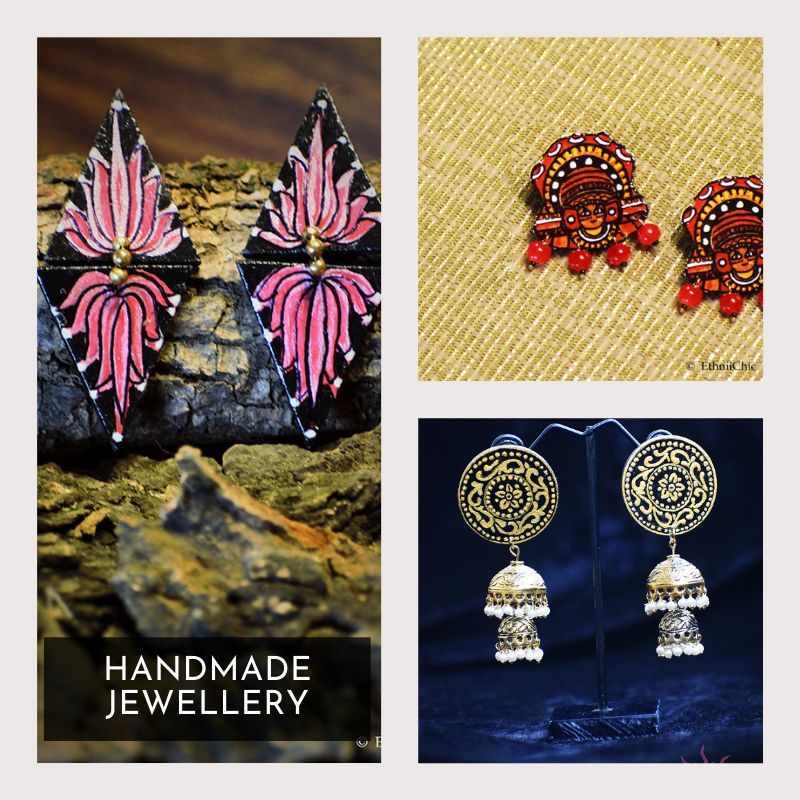 It's time to discover the eye-catching pieces that will effortlessly evolve as your style does. Beautiful Handmade Jewellery With a Touch of Playfulness, Fun & Nostalgia. Exquisitely handcrafted earrings inspired by Indian Traditional Art designed on crafted wood. Elegant wear for any occasion. A perfect head turner and a conversation starter. Click here for the exclusive design of handmade jewelry necklaces, and earrings.
Celebrate this Valentine's day with our best Valentine's Day gift ideas. Whether it's to mark an important date in your relationship or simply to bring a smile to your significant other's face, Wecomart has a variety of options. Explore them!