Frequently Asked Questions
How do I Sign Up for Rewards Program?
Enrolling to our Wecomart Rewards Program is very easy. Simply Register and verify with your email address by clicking this link to enroll. As a part of our welcome offer, you will receive 5000 points just for signing up with us.
How do I Earn Points?
You can earn points by registering a new account, referring your friends and by purchasing on our online store. In addition, we will be adding new ways to earn more points, so please check back often or subscribe to our newsletter to be notified of new Promotions and Reward Points offers.
How do I Redeem Points?
You can redeem your active & unused points during the online checkout process. When you purchase any of our products online, you will be provided with option to "Redeem Points" with value of your points during the "Payment Method" step while ordering online.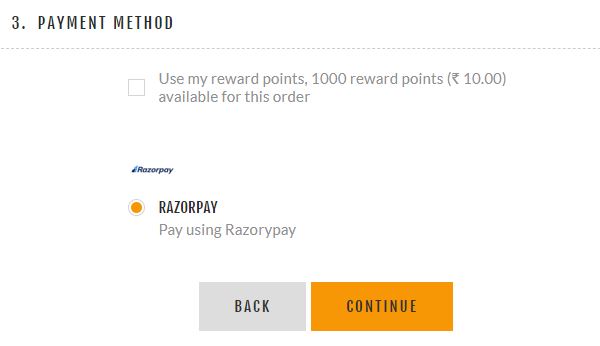 What is the minimum points required to Redeem Points?
You must have a minimum of 100 points in order to redeem your points.
How do I check my Points Balance?
It's very simple. Login to your account and click on "Reward Points" to view all your Earnings and Redemptions along with Expiration date for each of your transactions.
Can I buy extra Points to redeem a particular Reward?
Unfortunately No! You cannot purchase points directly. You have to buy from our online store to collect and redeem your rewards.
Do My Points Expire?
Yes. Your points come with an expiration date.
Your Signing Bonus of 5000 points expires in 90 days
All other rewarded Points expire in 365 days (1 Year).
What happens to my Points if I Return my Order?
When you return your product or cancel your order, you lose the associated points you earned by buying the particular item. You can click on "Reward Points" to view all the transactions and reasons.
I have additional questions about my Points?
Great. We are happy to assist you. You can contact us with your questions via Chat during our regular business hours. Alternatively you can send us an Email and we will respond to your questions within 24 hours.