No; it's a common myth that one only needs to use sunscreen when it's sunny and you need to protect your skin from the harmful effects of the sun. However, the use of sunscreen should not be restricted to just summers. Our skin needs protection from the harmful rays of the sun all through the year and a layer of sunscreen does this job. And that's not all, there are many other benefits of using sunblock and some of them have been detailed out below.
Prevents Premature Signs of Ageing
UV rays can cause your skin to show signs of ageing like fine lines and spots and this is why using a sunscreen is incredibly important irrespective of the season. Several studies have revealed that people who have incorporated sunscreens in their skincare routine show lesser signs of ageing. While in summers an SPF 60 sunscreen is ideal, in colder weather conditions an SPF 30 sunscreen should be sufficient.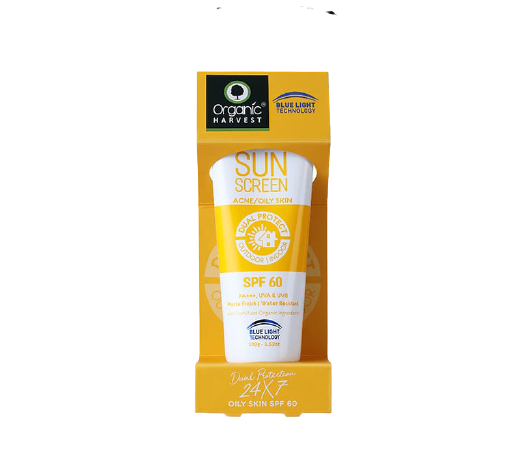 Makes Skin Appear Healthier and Smoother
Nowadays the sunscreens that are available in the market make the skin appear glowy and smooth and retain skin proteins like keratin, elastin and collagen. It is perfect for the days when you want to skip makeup and still look presentable.
Moisturises and Nourishes the Skin
Using sunscreen lotion SPF 30 is an excellent way to hydrate your skin and eliminate an extra step of using moisturisers. These lotions also work excellently as makeup bases and primers and can make your makeup last longer.
Treats Pigmentation and Blotchiness
Sunscreens are excellent for treating pigmentation, patchiness and pigmentation making your skin appear healthier and even-toned. Get your hands on a good sunscreen and say goodbye to blotchy skin and make your skin even-toned and supple.
Reduces the Risk of Skin Cancer
Direct exposure to UV rays can be harmful to the skin and sunscreens act as a shield between the rays and your skin. This reduces the risk of skin cancer and many different skin-related issues. This is why incorporating this in your skincare routine is an essential part.
Brightens Up the Skin
Regular usage of sunscreen can brighten up your skin and make it appear more luminous and glowy. The nourishing elements present in sunscreens can go deep into the skin and get rid of impurities and make the skin healthier.
These benefits prove that using sunscreen is an essential part of your skincare routine and should not be skipped out. If the wide variety of sunscreens available in the market confuse you, you can check out the range from Our Online store. These sunscreens are not just paraben free but also organic and can be very nourishing for the skin and with BLUELIGHT TECHNOLOGY. The hydrating effects of these sunscreens make them suitable for all skin types and make them an inevitable part of your beauty regime.