We have been asked many times which soap we would recommend for sensitive skin. One of our best picks is the goat milk soap, infused with tea tree oil and oatmeal.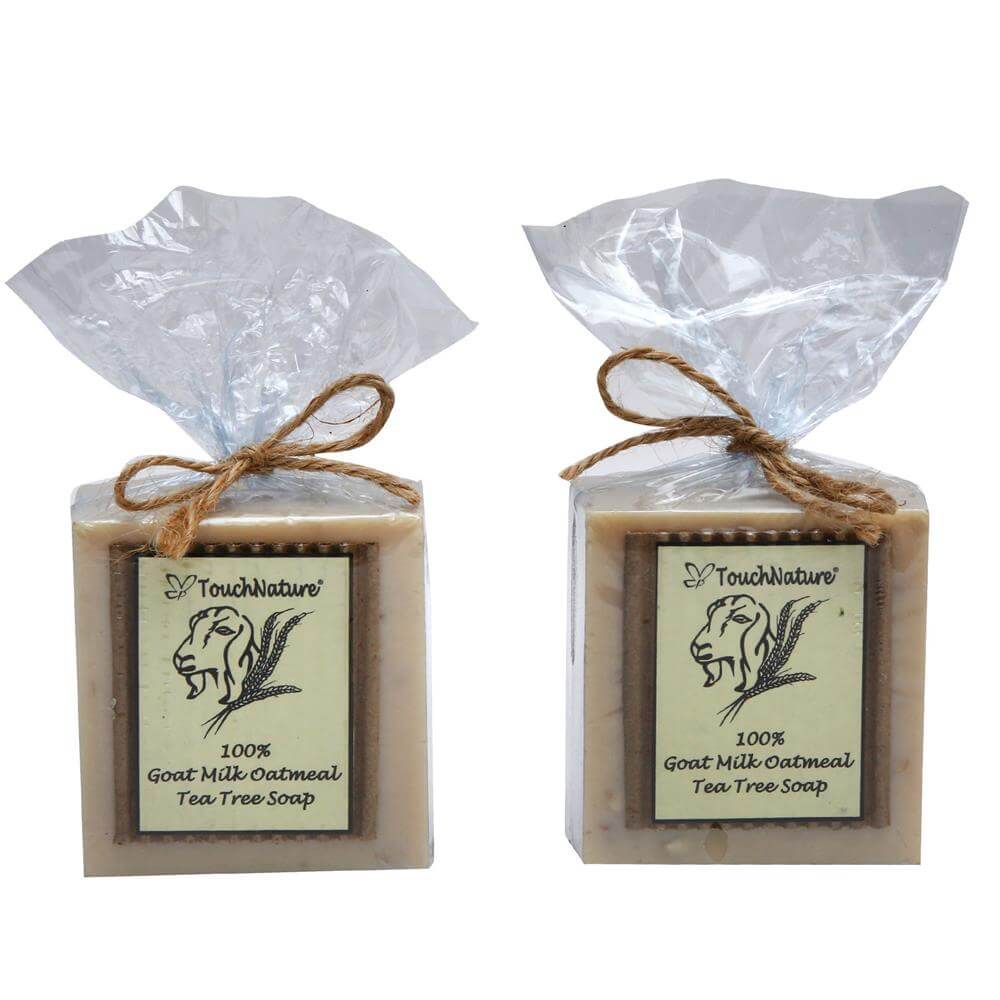 These 100% Goat Milk Soaps are scented with Tea Tree essential oil which has therapeutic properties such as antiseptic and anti-bacterial. Suitable for oily skin and acne, it is very beneficial for skin problems such as burns, warts, sunburns, spots, and boils. It is also useful for the treatment of athletes foot. Oatmeal has rich anti-oxidant properties and helps counter damage done to the skin by pollution, UV rays, and chemicals. It also helps reduce itching and inflammation and can be used to calm eczema and heal psoriasis. Free of sulfates, parabens, animal fat, artificial color, artificial scent, or carcinogenic ingredients.
So, why should you get yourself a bar or two?
The fatty acids in goat's milk have a moisturizing quality that helps to keep your skin soft. Goat's milk also contains high levels of Vitamin A, which fights acne and improves your overall complexion. It feels luxuriously soft on your skin -- perfect for a relaxing bath after a long day of work. Interestingly, the pH level of goat's milk is also similar to humans, which means that it can be absorbed by human skin more easily. This prevents skin irritation and accumulation of bacteria. The lactic acid in goat's milk, coupled with the exfoliating quality of the oatmeal in the same bar of soap, will also scrub away dead skin cells and brighten your complexion. Our goat's milk soap is further enhanced by the addition of tea tree oil. Tea tree oil is also multi-functional and beneficial in so many ways.
Did you know?
Tea Tree Oil is antibacterial, anti-inflammatory, antiviral, and anti-fungal.

The increase in demand for natural soaps has increased the popularity of Goat Soaps. Soaps are made via the process called Saponification which combines an acid, fats and oils, and Lye.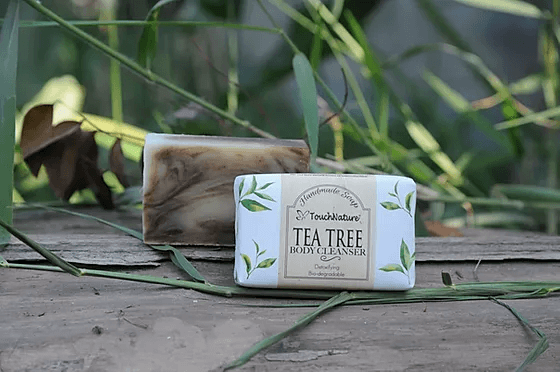 lye is made by combining water and sodium hydroxide. However, when making goat milk soap, goat milk is used instead of water, allowing for a creamier consistency due to naturally occurring fats. Goat milk is rich in both saturated and unsaturated fats, making it ideal for soap production. Saturated fats increase a soap's lather — or production of bubbles — while unsaturated fats provide moisturizing and nourishing properties.
Gentle cleanser
Rich in nutrients
May improve dry skin
Natural exfoliant
Supports a healthy skin microbiome
May Prevents Acne
Touch Nature's Goat milk soap is a gentle, traditional soap with many potential benefits. Its creaminess lends well to conditions like eczema, psoriasis, and dry skin, as it keeps skin nourished and hydrated thanks to its non-stripping properties. It's definitely worth a try!.