The lantern enclosure was primarily used to prevent a burning candle or wick being extinguished from wind, rain, or other causes. Some antique lanterns have only a metal grid, indicating their function was to protect the candle or wick during transportation. Decorative lanterns are made in various shapes and sizes and are used for decorations and atmosphere during celebrations. Lanterns for everyday use were made from metal and glass and were popular since the 1700s until electric light superseded them. At first, lanterns were iron baskets full of wood knots, which were hung from poles and kept lit during the night to illuminate the crossroads. They were replaced by oil lanterns that used whale oil as a fuel and after that, gas lanterns. Portable lanterns used kerosene as fuel and can still be found in use. They use wick or mantle as a light source. Today, in use are mostly gel lanterns either for illuminating streets or houses in fixed variation or for portable use.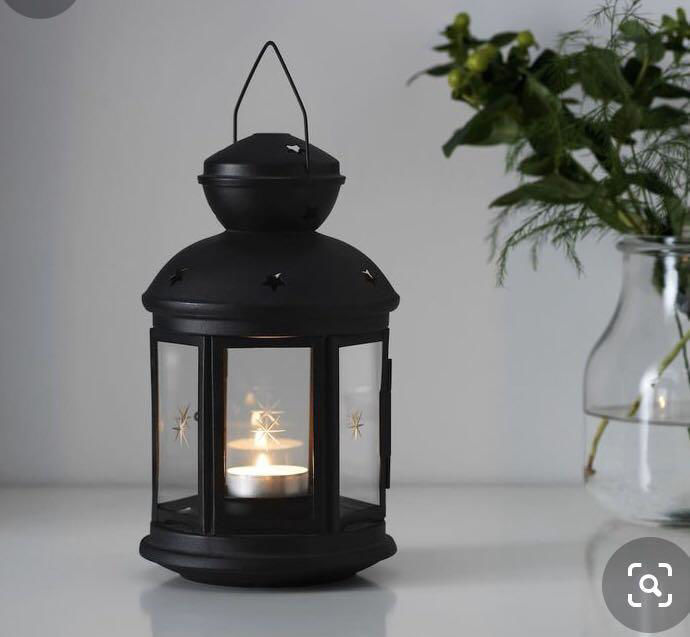 Lanterns create a great illusion of light and shadow at our home. They are one such decorative piece that is both ornamental and usable. You can decorate your home with a collection of lanterns that are beautiful and graceful, but it comes to life when they are lit with the warmth of the candle.
The classic light for campground camping has long been candle lantern with glass windows. Though bulky, hot to the touch it puts out a bright, warm light that brightens the atmosphere. These use 1 or more candles to provide soft, natural light. Optionally, reflectors can be used to maximize the relatively minimal glow. Soft light and no noise gives a pleasant ambiance. Adequate for close-up tasks.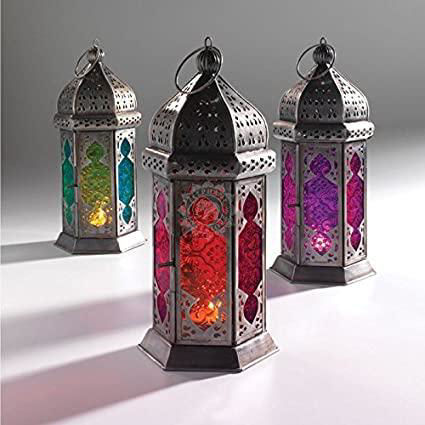 "Tealight Candle Holder with a Tealight Candle" this decorative candle lanterns with Green and Blue glasses set in a wrought-iron frame with a unique work of art it will render a colorful appeal to your room and will look pleasing to the eye. The decorative lantern has latched doors and one can place tea lights or fairy lights inside and create a stunning ambiance for the evening.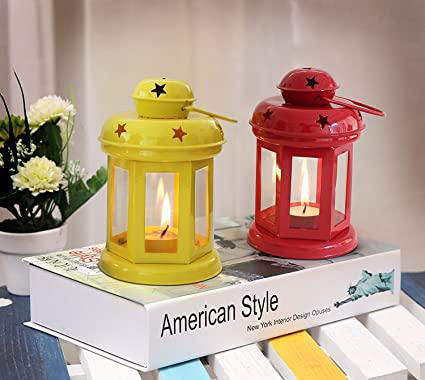 Assorted candle lanterns/holders with Tealight candles, add charm to your home decor with this Iron Lantern."Tealight Candle Holder with a Tealight Candle", this Lantern will render a colorful appeal to your room and will look pleasing to the eye Made of high-quality iron, it is sturdy and easy to maintain
The collection is inspired by rich Indian visuals and incorporates powerful contemporary elements. Check out the wide range of lanterns from our collection.