Nature has given us many boons; one of the spices offered by Mother Nature is 'Turmeric'. We can call turmeric as a magic spice. Along using turmeric in food for color and flavor it is a host of medicinal properties. From ancient times turmeric has been used in Ayurveda medicines.

Honey is called the elixir of life, it is the only substance offered by Mother Nature that is not spoiled. Honey is a common household item in most of the houses. It has unbelievable nutritional values and health benefits. It also contains 5,000 enzymes, natural nutrients, phytonutrients, 22 amino acids, and natural vitamins and also is the richest source of antioxidants and 27 minerals.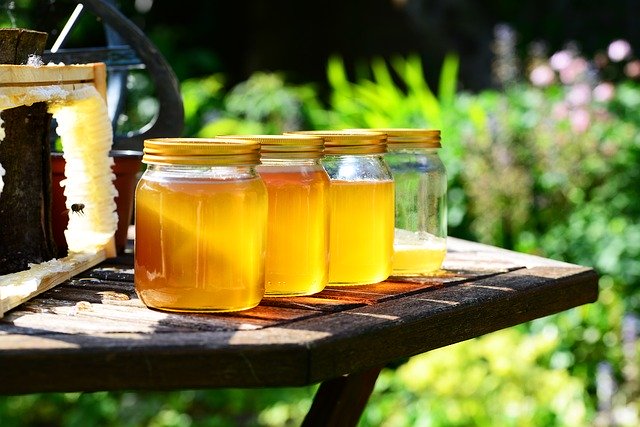 As per Ayurveda, Turmeric Honey is the strongest natural antibiotic ever available. Consuming it before going to bed on a daily basis leads to very good health. Different combinations of spices can be used along with turmeric and honey for gaining many health benefits.
Turmeric cuts the fat and hastens fat loss
It can accelerate diet-induced weight loss
It promotes browning of white adipose tissue
It has thermogenic action
Suppresses inflammation associated with obesity
It has anti-diabetic action
It prevents metabolic syndrome


Turmeric has an abundance of nutrients and has antibacterial, antiviral, anti-microbial, antiseptic, and anti-inflammatory properties. Check out the other natural honey products at our online store.